Owen Wilson wears cool haircuts.
How to get this kinda haircuts?
Leave the top layers of hair long—approximately four inches in length. They can be cut with scissors for finer hair but medium and thick hair should have the ends texturized with a razor for that wispy look.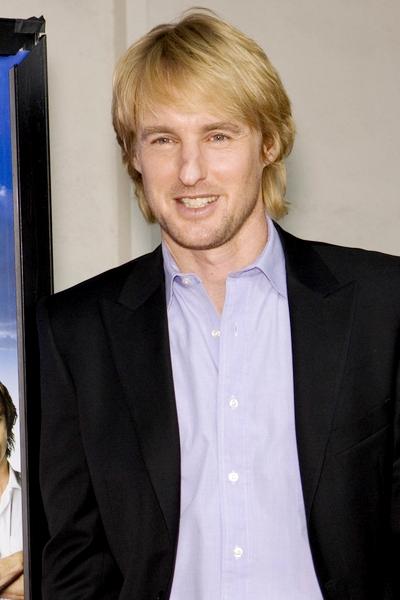 Leave the sides of this hairstyle slightly below the earlobes and layered to blend with the top layers.
Leave the back long enough to hang just past a dress shirt's collar. This allows for a slightly messy flip that makes the back blend in with the sides and top.
Style your hair like Owen Wilson's hairstyle by applying a lightweight mousse or texturizing cream to damp hair.
Use a blow drier set on low and tousle hair dry with your fingers. The key to this look is to keep the hair on the messy side so keep your hands off the brush and use your fingers to guide the hair into place.
Create a casual side part by sweeping the hair from the crown area forward and off to one side. Again, you don't want a harsh side part for this style so don't deliberately create a straight parting in the hair. The bangs should be worn across the forehead and slightly swept to one side.
Style the sides down over the ears and swept back ever so slightly to blend with the back.
Leave the back hair pretty much to its own devices. If you have natural wave let it show through. As long as no sections are sticking out from the general hairstyle a little messiness adds to the charm of Owen Wilson's hairstyle.
Finish off with a little styling wax applied to the hair with the tips of your fingers. You want to define your layers but be careful not to use too much and make your hair appear greasy. Be sure to separate the bang area so it doesn't end up looking too solid.
more
haircuts for men